Ingredients:

1.5 – 2 lbs boneless, skinless chicken breasts

1 small yellow onion, diced

2 Tbsp avocado, or olive oil

3 tsps onion powder

3 tsps chili powder

2 tsp garlic powder

3 tsps ground cumin

Sea salt and freshly ground black pepper to taste

3 cups organic, low sodium chicken broth

2 cups diced tomatoes, drained (use fresh, jarred, or canned tomatoes (15-16 oz)

1.5 cups prepared black beans (rinsed well if using canned)

1 cup frozen organic corn


2.5 cups previously cooked brown rice, or quinoa 

1/3 cup shredded colby jack cheese (optional)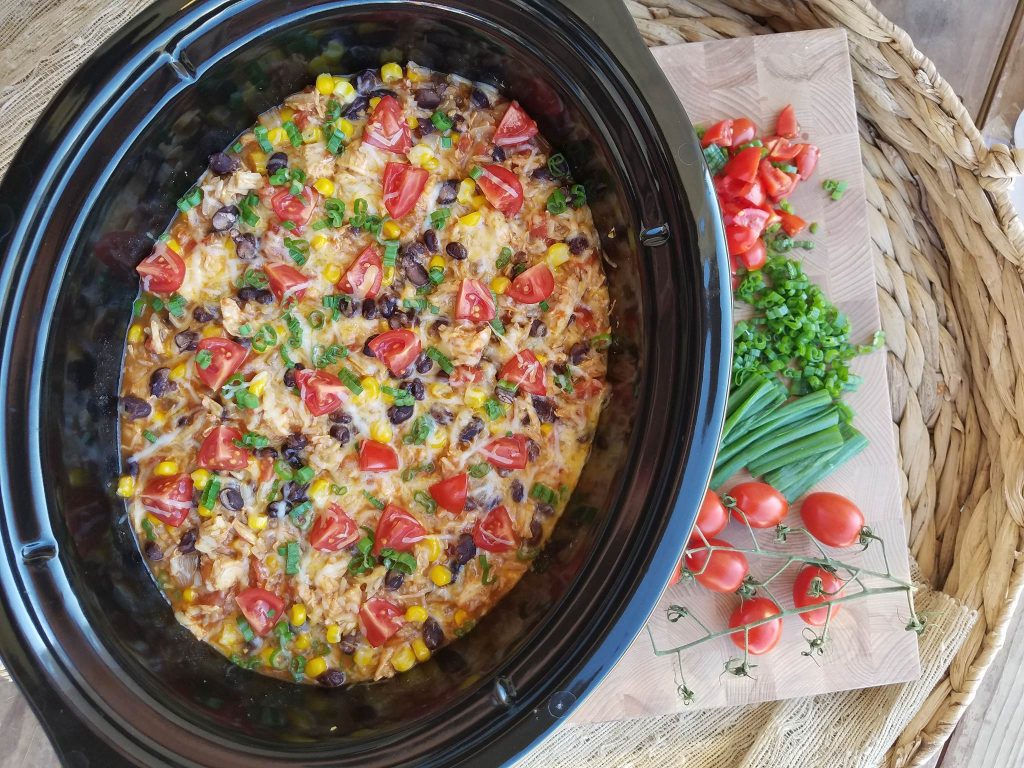 Instructions:

Place chicken, & diced onion in crock pot.

Pour in broth, tomatoes, oil, and seasonings.

Cook on low for about 5 hours.

Remove chicken from slow cooker.

Turn temp to high and stir precooked rice/quinoa, corn, and black beans, into the liquid.

Let cook 30-40 minutes on high.

In the meantime, chop, or shred chicken.


Add chicken back in, cook for 10 minutes on high, or until chicken is hot.

Serve with fresh diced tomatoes, plain Greek yogurt, green onions, diced avocado or guacamole, top with cheese if desired.
This recipe makes A LOT, so it's great to make for Food Prep!
This is a 2:1 meal – Serve withsome avacado and cilantro ! Enjoy!
Adapted from Clean Food Crush